SEO For Dentists: About Our Agency
If you're looking to learn more about SEO for dentists, you've come to the right place. AMP Dental SEO is an experienced, reputable SEO service provider based in Minneapolis, MN.
Besides our top-notch SEO services, we also provide exceptional website design, reputation management, and pay-per-click advertising solutions.

We take pride in being one of the best SEO providers for dentists. While we always focus on offering rock-star services, client satisfaction is our #1 priority. We'll work with you to answer your questions and find the solutions to help your business thrive!
Get A Free Dental SEO Strategy Session
No sales pitch. No pressure to buy. Just valuable marketing insights to grow your practice.
We have fine-tuned our digital marketing recipe for success, specifically with the hometown dentist in mind. We are helping dentists achieve superior online visibility and boost their online reputation through patient reviews.

The main goal is to achieve prominent, page one visibility in the search engines through keyword and content-directed SEO for dentists. In conjunction with a plethora of positive, current reviews and well-placed paid ads; this invaluable real estate creates the trust and authority you need to bring new patients to your practice every month.
Dominate Your Competitors Online
As a dental practice, you exist to serve the local community. Chances are, people aren't driving an hour to see you unless you're somehow the closest provider. But with so many dentists to compete with, finding new patients can be a real challenge.
Here at AMP Dental SEO, our innovative digital marketing strategies can help you dominate your local market. We'll work to effectively optimize your site based on your specific services and offerings. And if you're concerned about tracking performance, we can keep tabs every step of the way. If your SEO for dentists campaign needs any adjustments, we'll make the updates right away.
Performance-Driven SEO for Dentists
Our team employs performance-driven strategies to have the highest chance of success. This method involves making SEO decisions based on the performance of the campaign. For instance, if search rankings drop for a particular keyword, we may try specific tasks to boost that ranking or target different keywords. Rather than bulk application of the same SEO work items to tons of clients, we work with each dental practice to find personalized SEO for dentists solutions based on the needs of your unique campaign.
Many SEO companies are focused on getting you to sign on the dotted line and agree to pricey long-term contracts. We understand why most digital marketing agencies do business with long-term contracts. They know that setting up digital marketing campaigns is challenging and technical work that takes a few months to show results. They don't want people to give up before it is time to reap the rewards. On the other hand, clients worry that you'll stop calling once they sign the papers, and they won't get what they paid for.
Still, at AMP, we have chosen to do things differently. Instead of having you sign a year-long contract right off the bat, we're happy to provide month-by-month services. If you ever decide that SEO for dentists isn't really for you, you can cancel with a simple 30-day billing cycle notice – no strings attached. We give you the freedom to decide what's right for your dental practice.
After a few months of working with us, you'll start to see the real-world value of our digital marketing services. While the best SEO results happen months down the road, we'll set the campaign up for success, beginning with targeted keyword selection and a website built for success.
If you want to boost revenue, take on new patients, and grow your practice to new heights, AMP Dental SEO will work to achieve that goal. As we offer month-to-month digital marketing services, you may be wondering what makes our clients stick around. The answer is simple: We deliver profitable results. Our clients see the real value of our services, which is also evident when looking at the financials. In fact, successful dental practices should expect at least a 3x return on their marketing dollars. Now that's something to get excited about!
Our Track Record Speaks for Itself
Unlike some of the other SEO for dentists providers out there, we have proven results. AMP Dental SEO has a track record of providing A+ solutions for our dentistry clients. And we can show you some examples to prove it.
Whether you're looking for SEO or another digital marketing service, our solid reputation provides some much-needed peace of mind. AMP Dental SEO cares deeply about our clients, so we're always upfront and transparent about our offerings.
We Specialize in SEO for Dentists
There's a lot that goes into an effective SEO strategy. From keyword research to optimizing your Google Business Profile, the list goes on and on. That being said, you shouldn't leave SEO for dentists in the wrong hands. If the strategy isn't planned out properly or managed and maintained, it can do more harm than good. This is why it's vital to work with a trusted and knowledgeable team like AMP Dental SEO. We know what it takes to find success in your dental practice!
Helping You Find New Patients
Finding new patients for your dental practice can sometimes be very challenging. Whether it's due to stiff competition or simply your location, many things can get in the way. But with the help of our specialized SEO strategies for dentists, we bring you one step closer to gaining more patients and growing your practice. Through innovative internet marketing strategies and personalized SEO services, we're here to take your practice to new heights!
If you don't have new patients walking in the door, that could have severe consequences for your financials. If it keeps up, you could see a considerable decrease in revenue. This is one of the reasons why SEO for dentists is so important. Other local dentist offices may have sophisticated SEO campaigns in place, putting them at the top of the results and leaving you on page 3! If you want to thrive in your local area, contact our team! We can help you boost revenue, reach new patients, and increase your production.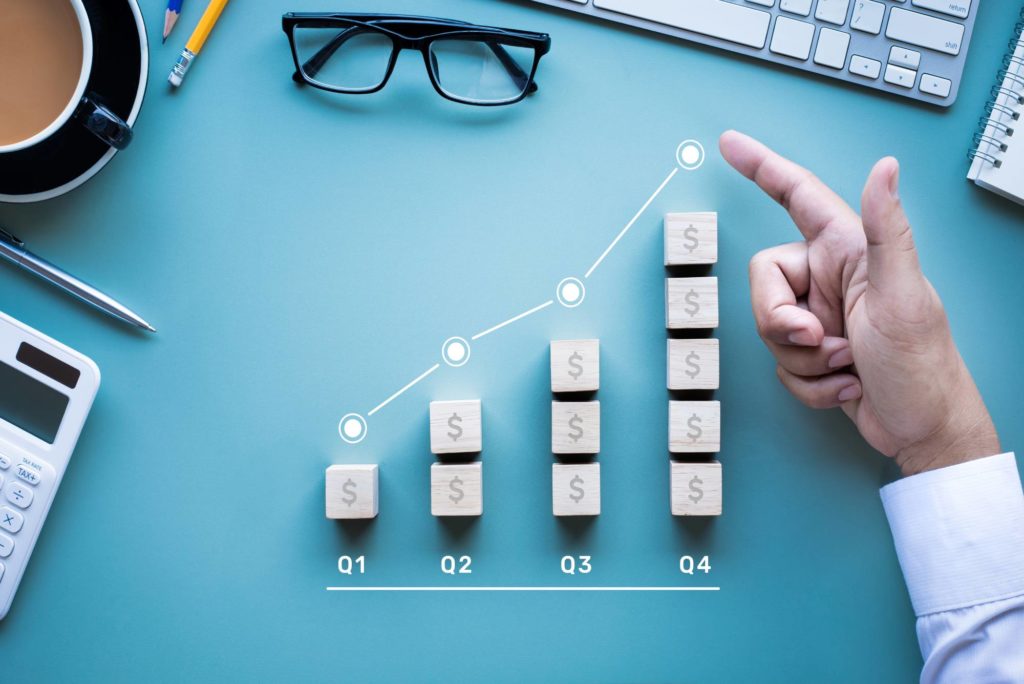 Schedule a Free SEO Analysis Today
Understanding where your site currently stands in terms of SEO for dentists is half the battle. But especially if you're new to the world of search engine optimization, knowing what to look for can be very confusing. That's where our FREE SEO analysis can help! 
Our SEO analysis involves looking into the technical of your website to see how it's currently performing. Then, we'll determine the right SEO strategy for your specific needs and business goals. 
Now that you know more about SEO for dentists, it's time to pick up the phone and give us a call. Make an appointment with AMP today to grow your online presence and increase revenue!
Stay Connected with AMP Dental SEO